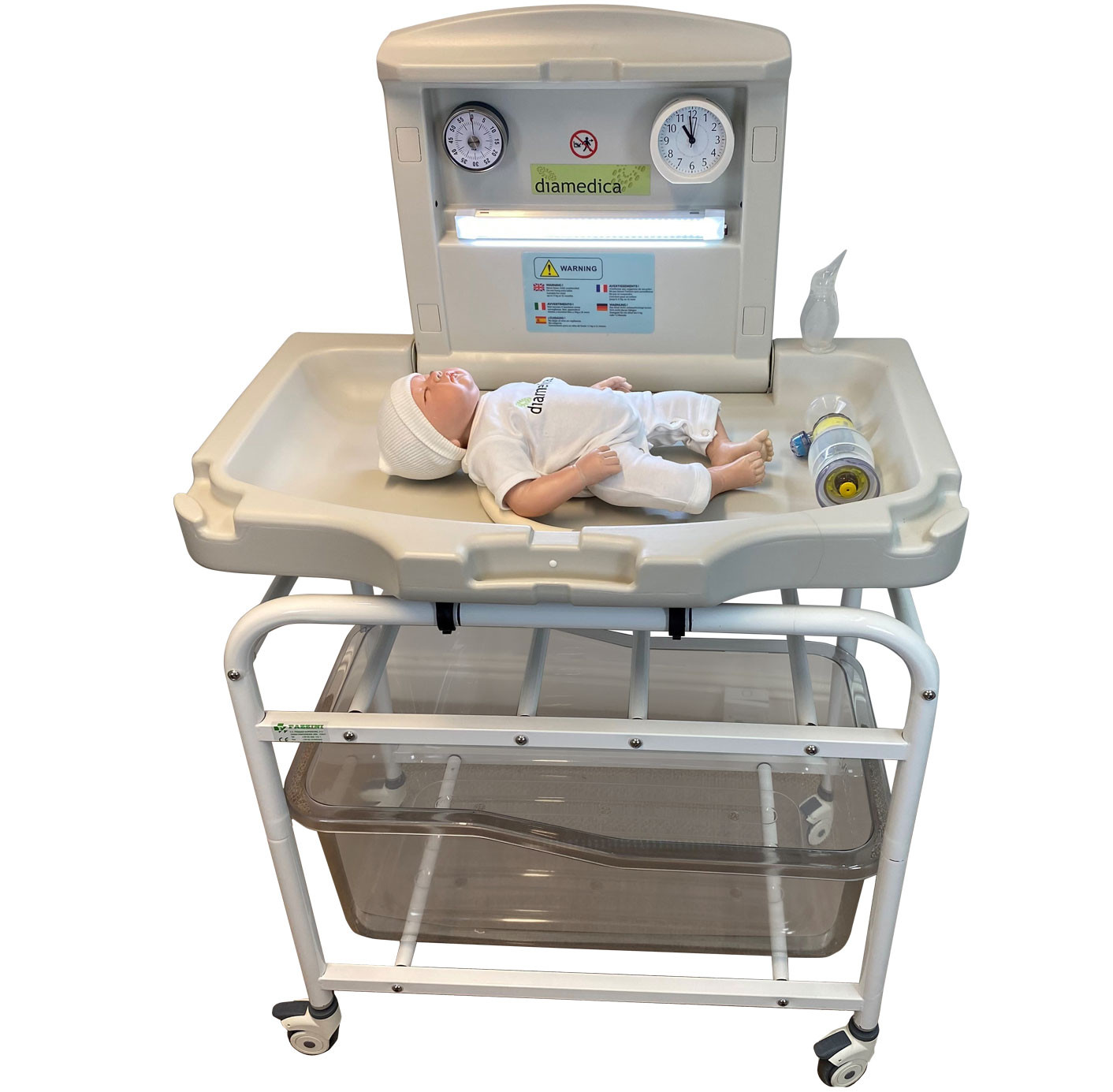 About Baby Resuscitation Platform
The Diamedica Baby Resuscitation Platform is a portable and low-cost newborn resuscitation device designed to support the resuscitation of neonates in the vital minutes after delivery. This platform is suitable in low-resource settings where there is limited access to advanced resuscitation equipment.
The robust mobile trolley assists with stabilisation after birth, meaning resuscitation can be performed successfully and safely in the delivery room or theatre with easy transportation between delivery locations.
Key Features
Portable and robust design

Simple set-up

Effective stabilisation

Bedside resuscitation with umbilical cord intact

Mobile trolley for ease of transportation

Minimal cleaning required (wipe clean surface)
Specifications Baby Resuscitation Platform
Timer and clock
Light (inc battery back-up)
Silicone Suction Bulb
Transparent Plastic Bassinet
Shoulder Roll
Neonatal Resus Bag
Laerdal Penguin
Mobile Trolley with Castors and Locking Wheels
Weight
Package 1: 16kg
Package 2: 14kg
Dimensions
Package 1: 83 x 65 x 52cm
Package 2: 89 x 60 x 20cm
Get a quote
Get a quote for this product by filling in the quick contact form below.