Equipment is operating in over 80 countries, across 6 continents
Committed to manufacturing equipment that is affordable and economical for use in low-resource settings, our dedicated approach, spanning more than 20 years, has enabled the development of sustainable anaesthetic and respiratory equipment.
Recognising the problems that low and middle-income countries can face means that our award-winning technology is now used in more than 80 countries.
More About Us
Latest News
Find out about our latest news updates.
Glostavent® Helix Anaesthesia Machine
Safe anaesthesia solutions
Our products are robust, easy to operate and simple to service making them appropriate for healthcare providers working in difficult environments, particularly those facing unreliable access to medical oxygen and/or electricity.
View Anaesthesia Products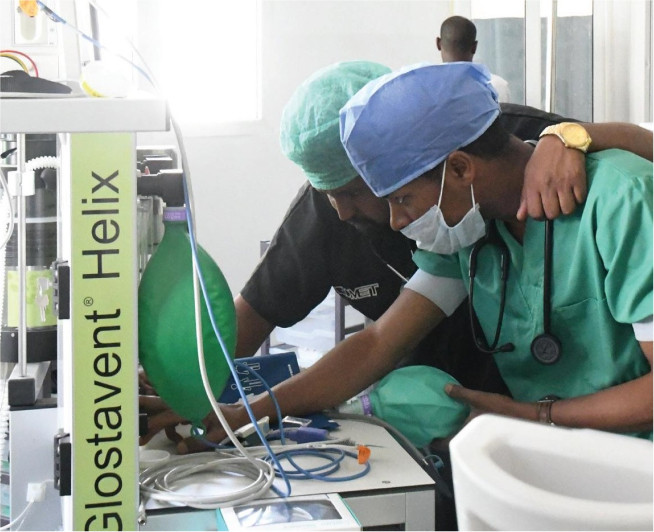 Diamedica Training
When you buy from Diamedica we immediately commit to a bond of service with you for the lifetime of your product. This may take the shape of making an installation at your healthcare facility, training you in the safe use and maintenance of your equipment, or even over-the-phone crisis consultations.
Discover Training Options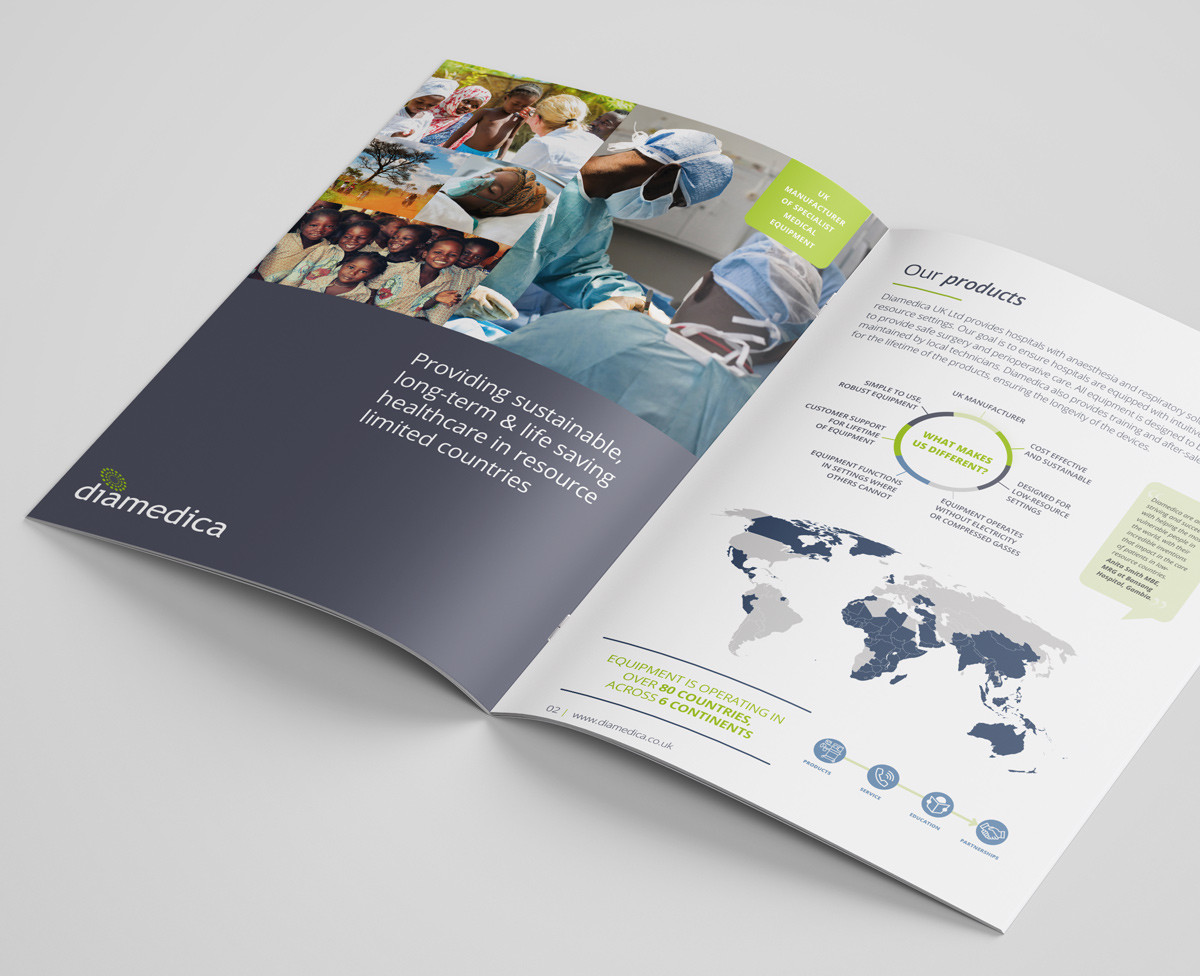 Discover our Product Portfolio
Explore our journey to supply medical equipment designed for LMICs in our latest brochure. We showcase our innovative and affordable healthcare equipment alongside firsthand testimonials from our in-country contacts, highlighting the impactful use of our equipment in challenging environments. Join us in advancing accessible and quality healthcare for all.
Download our Brochure