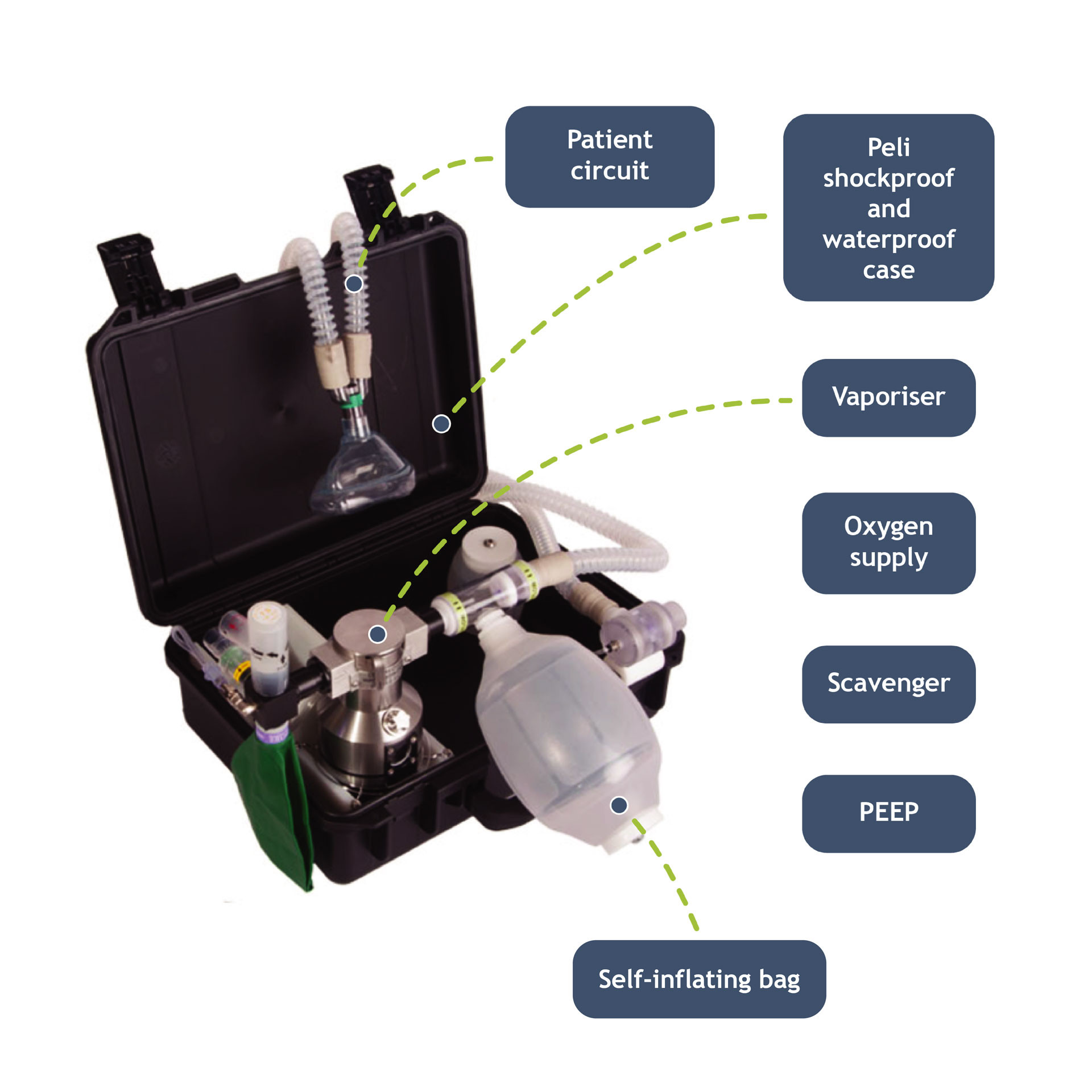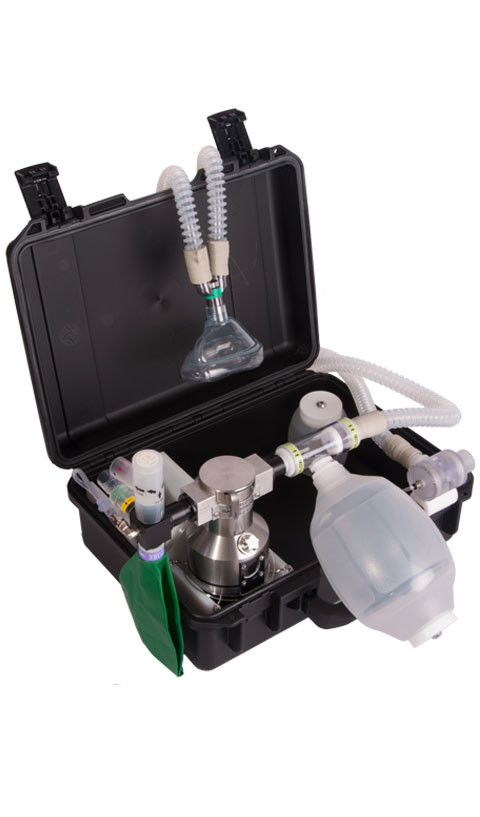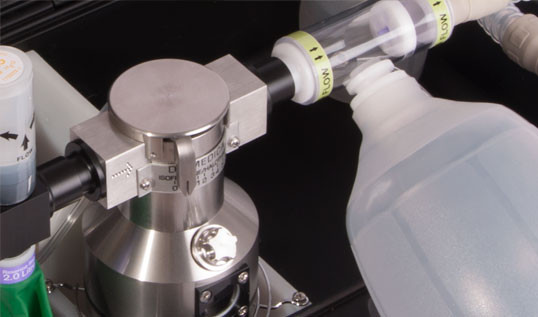 About Glostavent® Portable DPA02
Versatility is a key feature of the Glostavent® DPA02 portable anaesthesia machine. The Glostavent DPA02 does not require electrical or battery power, functioning anywhere, whether you're in the field or working in an outreach hospital or rural clinic. This makes it the first choice for humanitarian and disaster relief organisations, and also for hospital managers seeking a low cost but highly effective anaesthesia machine. Lightweight and assembled in two minutes, the DPA02 is supplied in a tough Peli case – the size of a briefcase – making it safe and easy to transport as hand luggage on a plane. At short notice you can be where you need to be with the right equipment to save lives.
Key Features
Supplied with one low resistance vaporiser, suitable for use with Isoflurane and Halothane or Sevoflurane

The machine can be assembled in two minutes

Weighing 10kg the DP02™ is lightweight and easily carried as aircraft hand luggage

Contained in a shockproof and waterproof Peli case it is suitable for use in the most remote locations in the world

Compatible with Helix portable ventilators for mechanical ventilation

Designed and engineered and manufactured in the UK, robust and built to last

CE certified by an internationally recognised notified body
Specifications Glostavent® Portable DPA02
Peli shockproof and waterproof case
Peli shockproof and waterproof case: Yes
Vaporiser
Low resistance: Yes
Suitable for drawover and continuous flow: Yes
Anaesthetic agent: Isoflurane/Halothane or Sevoflurane
Capacity: 150ml
Agent percentage: 0 - 5% (0-8% for Sevoflurane)
Stainless steel filler funnel: Yes
Vaporiser included as standard: 1 vaporiser Isoflurane/Halothane included as standard. Sevoflurane option available.
Diamedica Patient Valve
Diamedica Patient Valve: Yes
Manual ventilation
Manual ventilation: Self inflating bag, adult/paediatric
Patient Circuits
Adult and paediatric circuits with masks: Yes, autoclavable
Ayres T piece: Yes
Supplemental Oxygen
Oxygen regulator and flowmeter for cylinders 0.5 - 15lpm: Yes
Supplementation tube for any available oxygen source: Yes
Scavenger tube
PEEP
Weight packed in Peli case
Weight packed in Peli case: 12kg
Dimensions
Dimensions: 47 x 35 x 17cm
How it works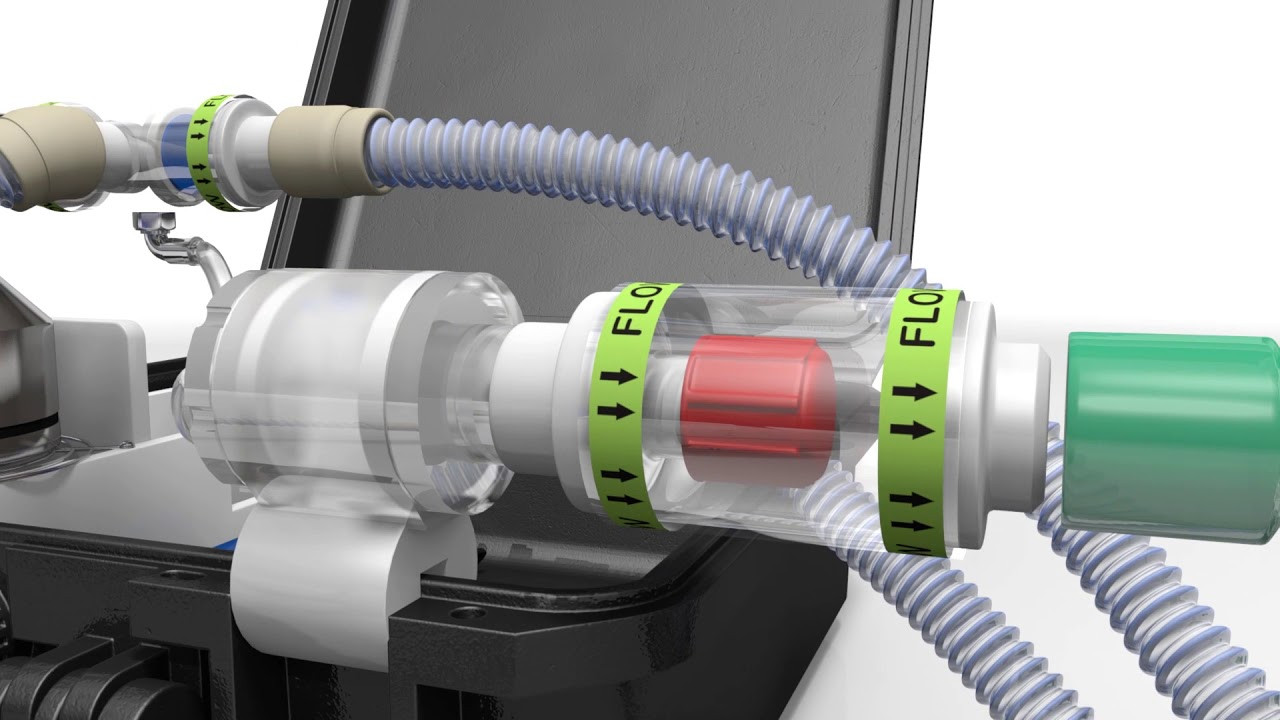 Diamedica Portable Anaesthesia Machine - DPA02
Animated film of the set up and use of the Diamedica Portable Anaesthesia Machine (DPA02) with adult and paediatric or neonate circuits.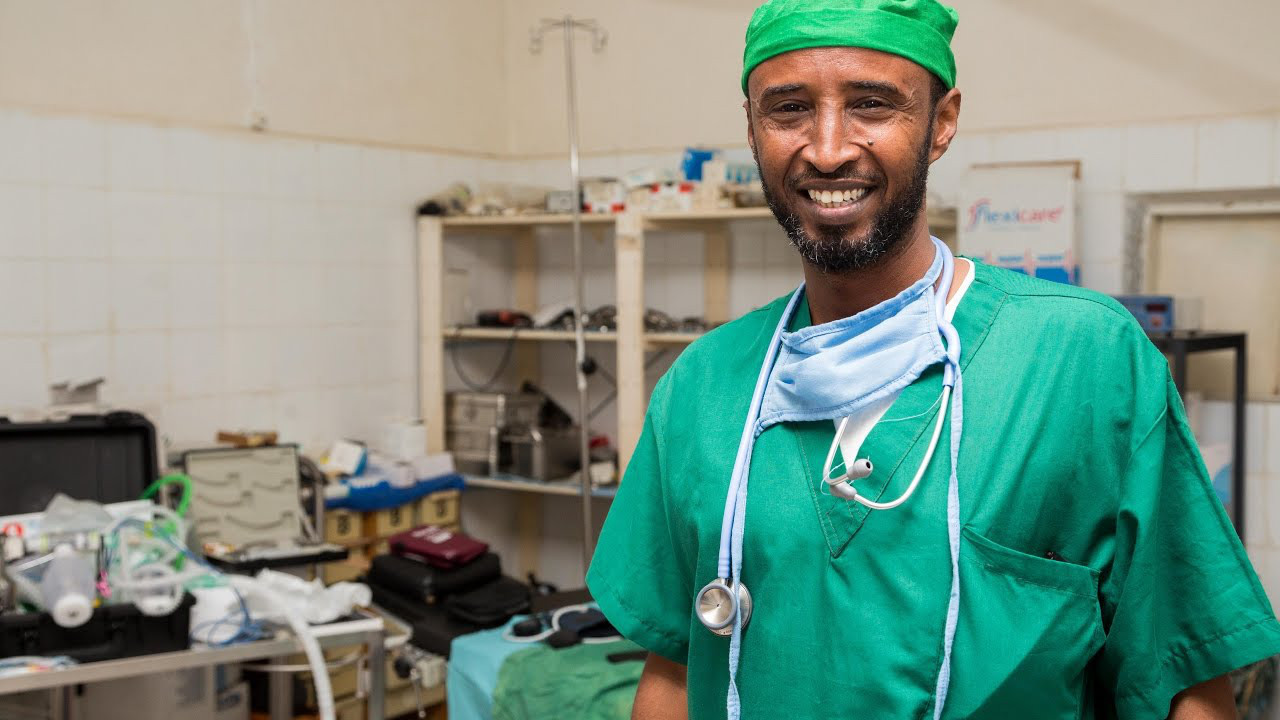 SANSOM - Safe Anaesthesia for Somaliland - Partnerships for Progress
The SANSOM project for safe anaesthesia for Somaliland was born out of the collaboration of five international partners...
Get a quote
Get a quote for this product by filling in the quick contact form below.