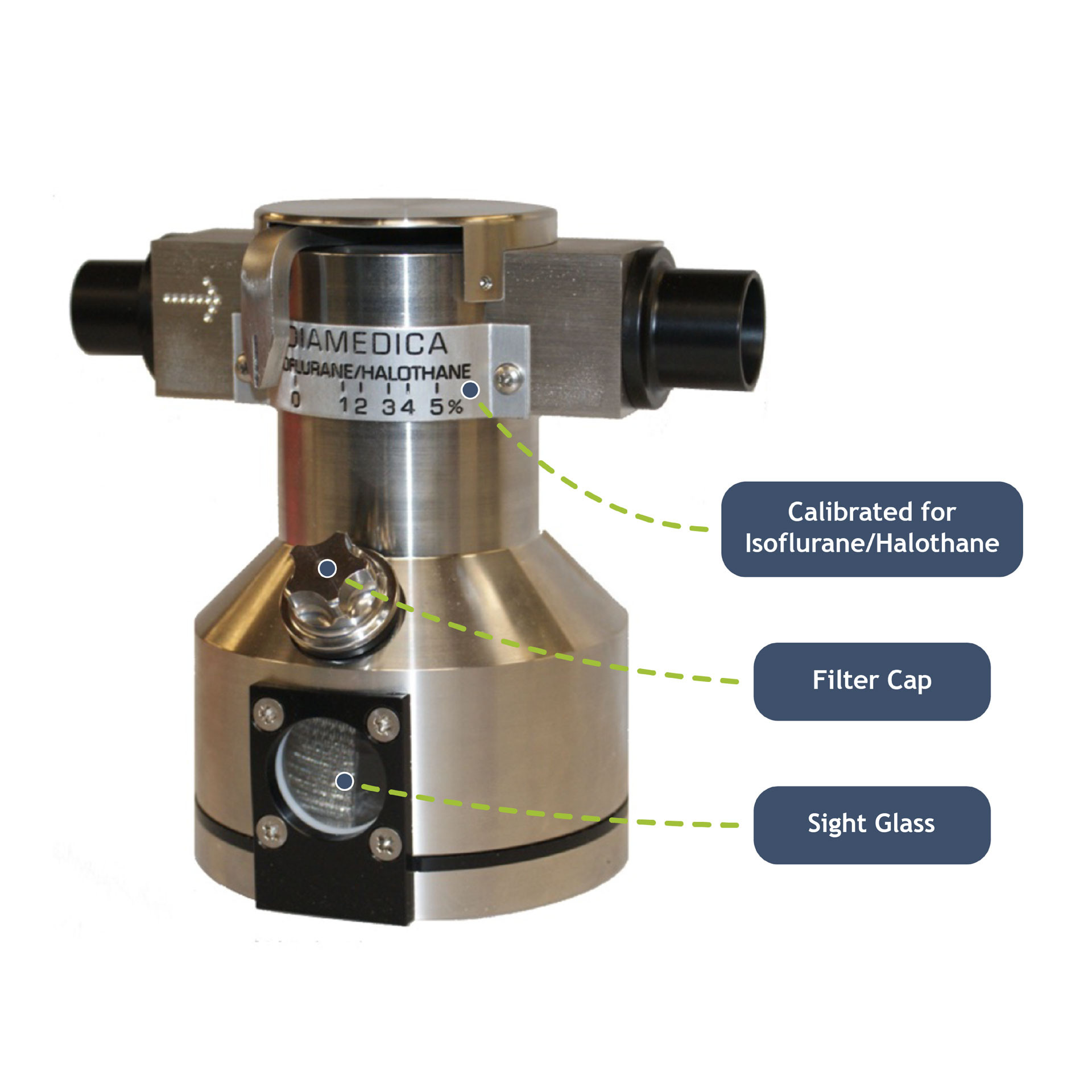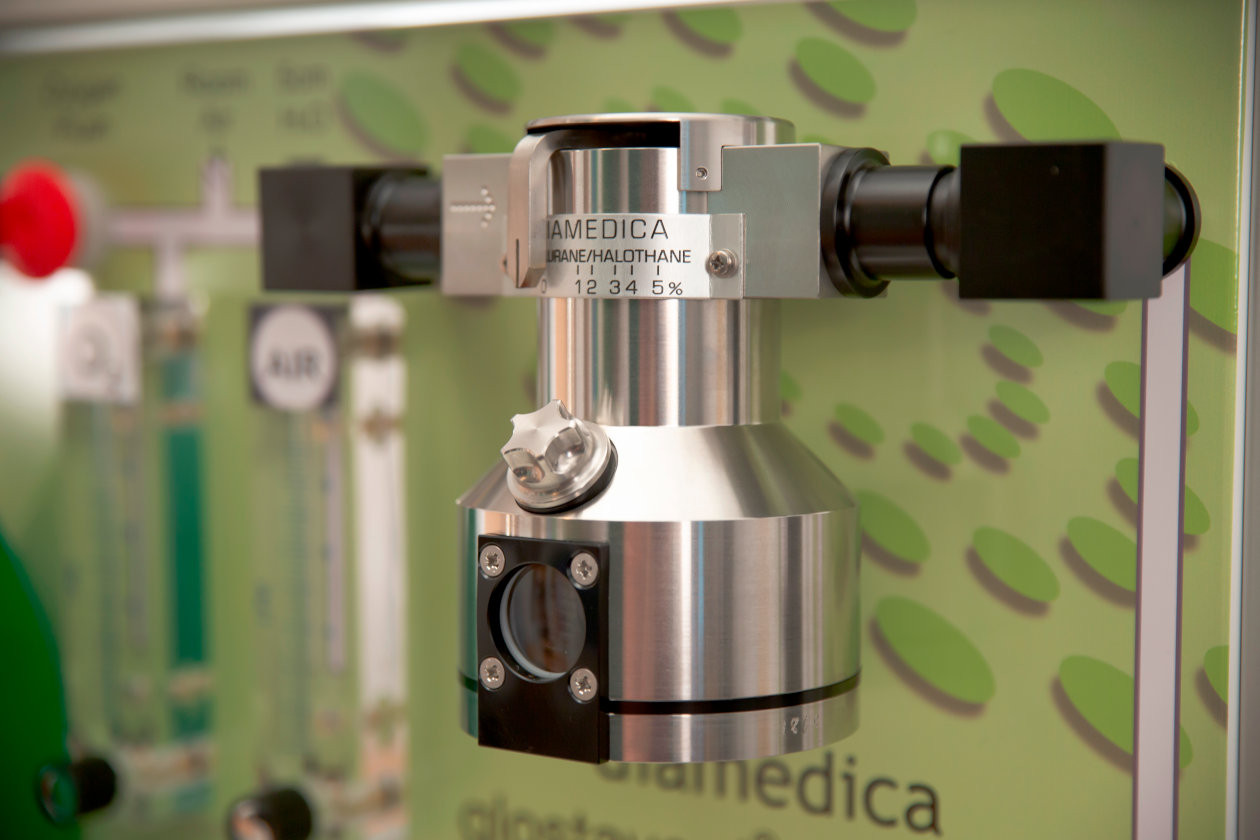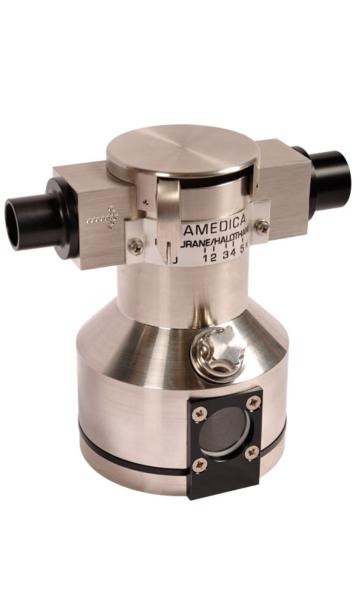 About Diamedica Vaporiser
Our unique low resistance vaporiser enables seamless transition from continuous flow to drawover anaesthesia. Thermally stable, it functions accurately even in hot or humid theatre conditions. Available in two versions; calibrated for Halothane and Isoflurane, the only dual agent vaporiser on the market. While the other is calibrated for Sevoflurane.
Key Features
Thermally stable, the vaporiser gives a consistent output over a wide temperature range

Calibrated for Halothane, Isoflurane or Sevoflurane

Minimal maintenance and easy to clean

Designed and manufactured in the UK, robust and built to last
Specifications Diamedica Vaporiser
Suitable for:
Drawover or continuous flow anaesthesia
Available versions
Halothane/Isoflurane
Sevoflurane
Construction
Scale
Halothane/Isoflurane Scale: 0 - 5%
Sevoflurane Scale: 0 - 8%
Capacity
Get a quote
Get a quote for this product by filling in the quick contact form below.