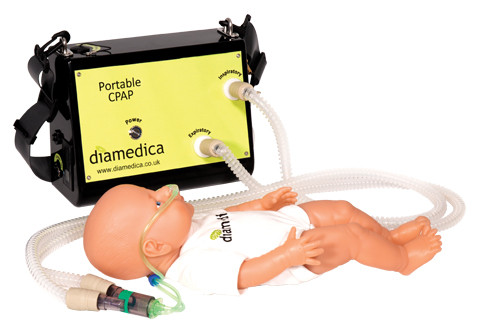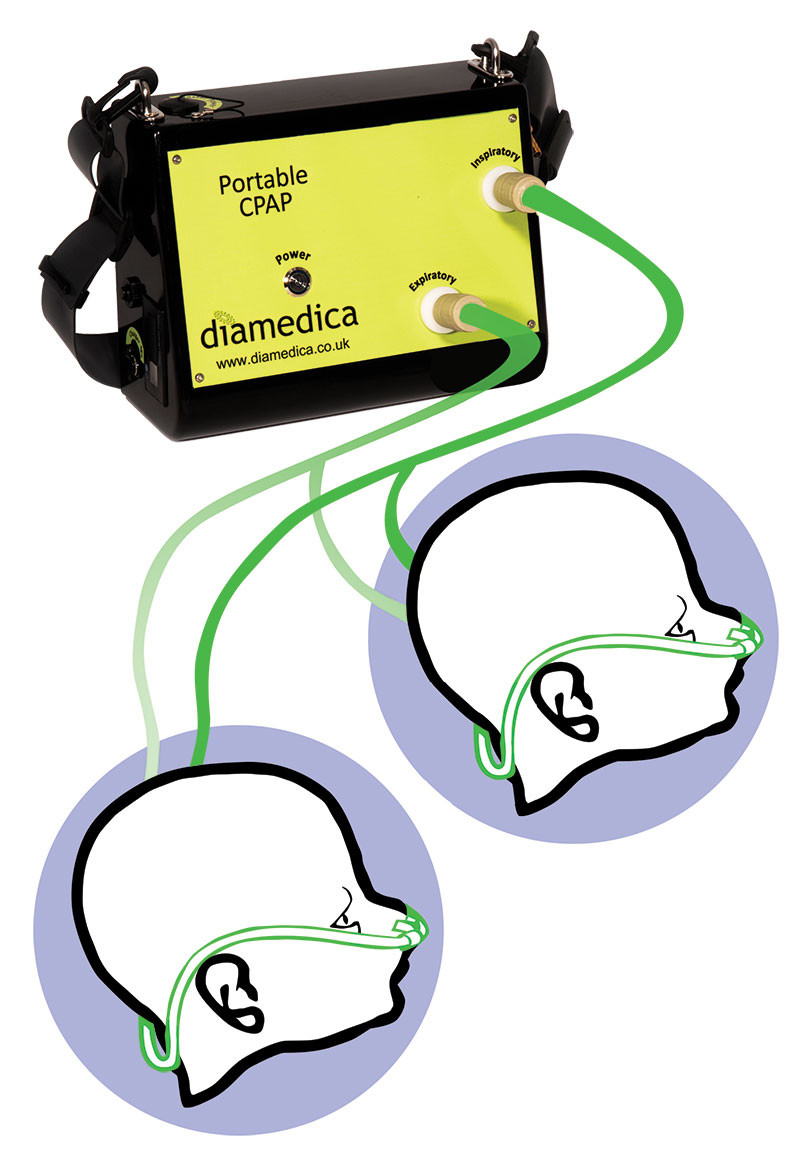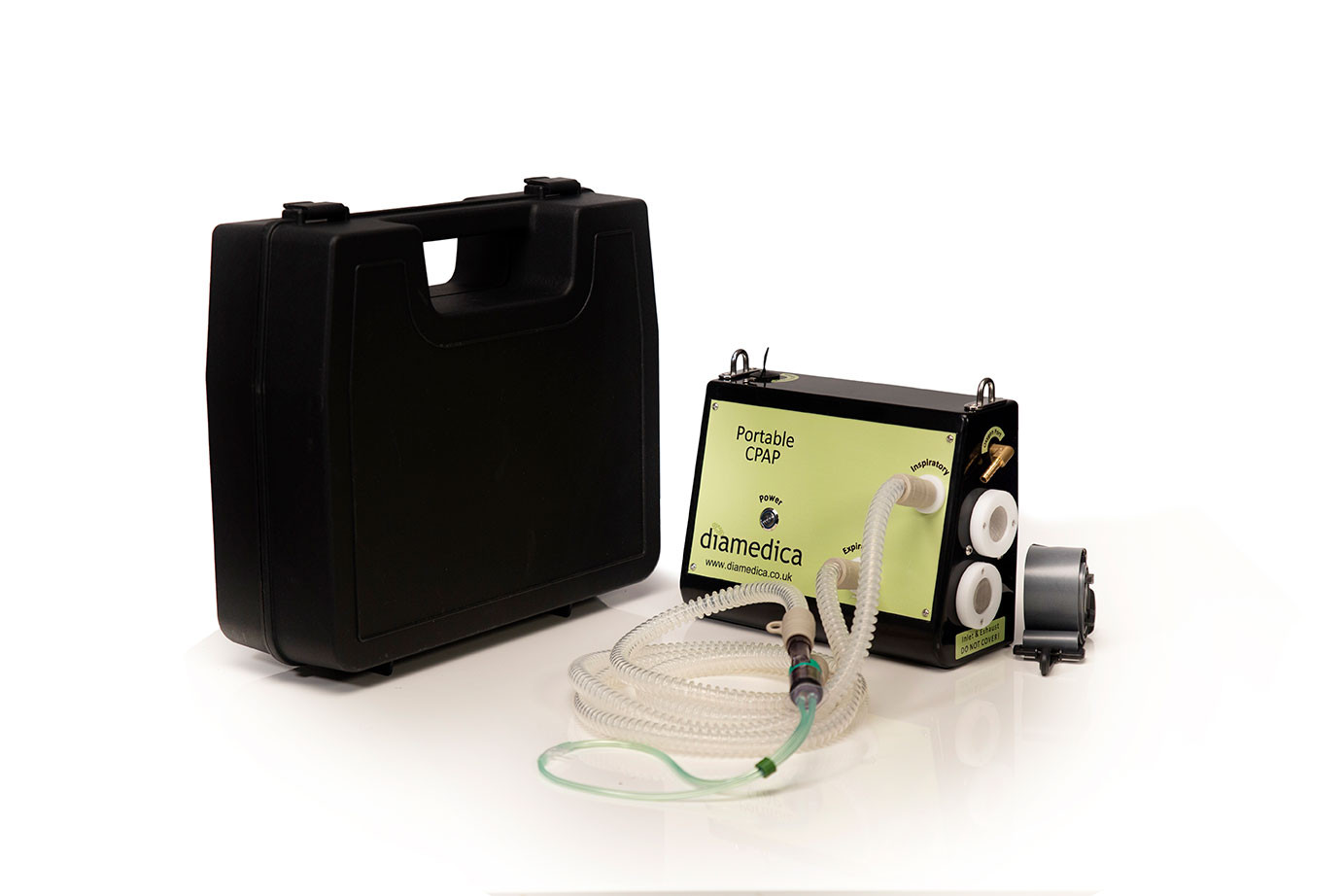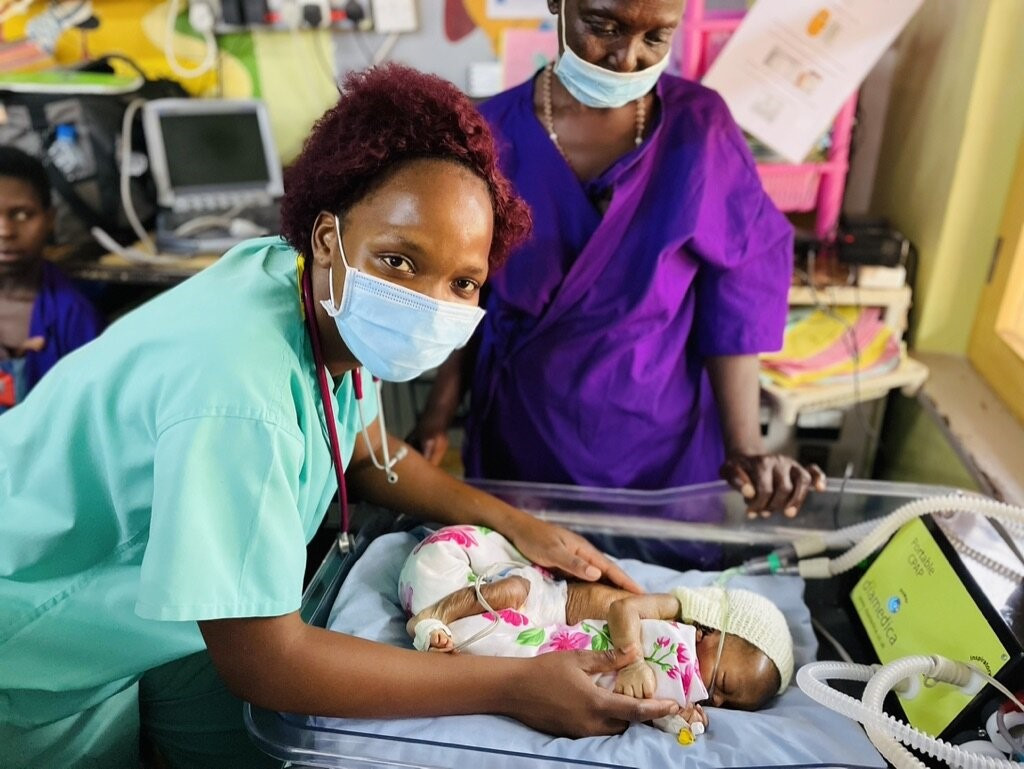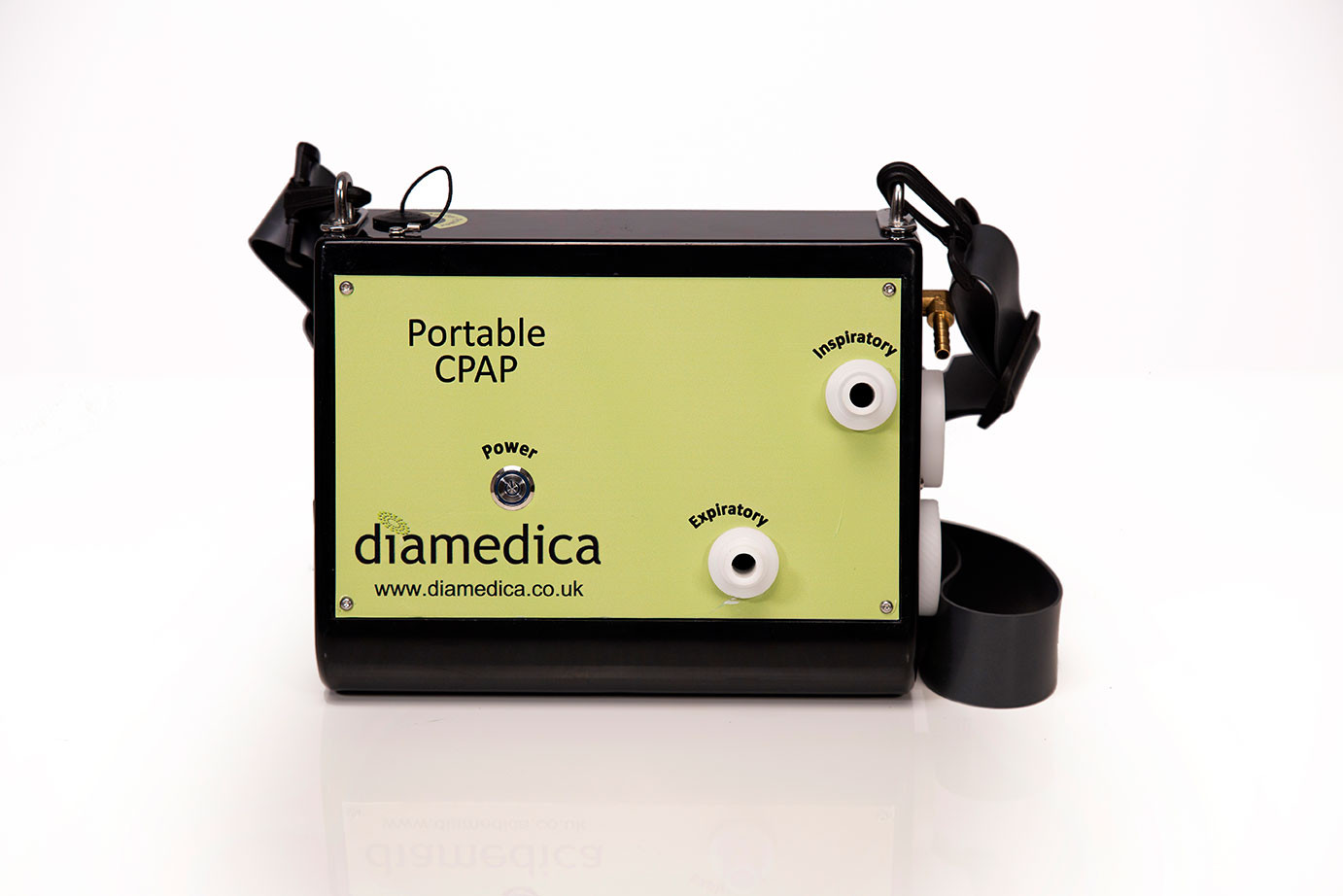 About Portable Baby CPAP
A safe, high-quality, easy to use, non-invasive respiratory support device for preterm babies, neonates and paediatrics. Diamedica's Portable Baby CPAP provides safe continuous positive airway pressure, specifically designed for limited resource settings where the cost of conventional CPAP is prohibitive.

The Portable Baby CPAP is a compact, hands-free, neonatal respiratory device. The machine delivers a source of continuous pressurised room air, which can be supplemented with oxygen from an oxygen concentrator or cylinder, if required. The blended, pressurised flow is delivered through a patient cannula interface.

Designed for use in a range of settings including transport, delivery room and during a power outage; this device can also be used when the number of patients in need of CPAP therapy exceeds the number of standalone CPAP machines available. The Diamedica Portable CPAP is designed to be used as an interim solution before the patient is connected to a stand-alone CPAP device (such as the CPAP 10/20). This innovative solution provides vital respiratory support for vulnerable patients during periods when a conventional CPAP device is not accessible.
Key Features
Portable and compact design for simplicity of use

Low maintenance and easy servicing

Set up in less than 1 minute

Two-patient application possible

Device is compatible with hands-free use and kangaroo mother care

Integral supplementary oxygen port

Powered by mains power or internal battery

Provide 8 hours battery life and can be charged whilst in use

Battery life indicator TFT LCD display screen

Pressure and flow rates dependent on chosen cannula size

Simple troubleshooting and routine maintenance

Minimal cleaning required and wipe clean carry case

Inexpensive to run – no need for costly oxygen and air cylinders

Designed, engineered and manufactured in the UK, robust and built to last
Specifications Portable Baby CPAP
Patient Interface
RAM or Hudson cannula (supplied with RAM Cannula)
Flow Rate
8-20 L/min dependent on cannula size
Pressure
Up to 8 cm H O dependent on nares seal
Supplementary Oxygen Port
Filtration
Stainless steel filter (300µ)
Humidification
Packaging
Alarms
Battery life per charge
Up to 8 hours at full use
Time to charge
Recharge options
12V vehicle or mains 110-240V
Weight
Dimensions
Get a quote
Get a quote for this product by filling in the quick contact form below.