Diamedicas Biomedical Engineer, Jon Meek has spent the last 10-days in Liberia on a training project in collaboration with Mercy Ships.
Jon conducted hands-on user training on the Glostavent® Helix Anaesthesia Machine + Patient Monitor across 6 hospitals (see below);
| | |
| --- | --- |
| Redemption Hospital in New Kru Town/Monrovia in Montserrado County | |
| Liberia Government Hospital in Tubmanburg, Bomi County | |
| Jackson F. Doe Referral Hospital in Tapeta, Nimba County | |
| JJ Dossen Memorial Hospital in Harper, Maryland County | |
| James N. Davis Jr. Memorial Hospital in Monrovia, Montserrado County | |
| G.W. Harley Hospital in Sanniquelie, Nimba County - training at Jackson F. Doe Referral Hospital | |
His first day took him to J.J Dossen Hospital in Harper where he met with 13 anaesthesia care providers. The team travelled by MAF plane (humanitarian air operator) to reach Harper; this type of transport is typical in Liberia to reach remote hospitals that are not accessible by road.
During the teams visit to LGH Hospital (Liberia Government Hospital) anaesthesia providers received installation, set-up, and user training. This hospital recently acquired its first Glostavent® Helix Anaesthesia Machine to be used in the operating room. The machine produces its own oxygen and medical air, and has backup power, providing a safe anaesthesia solution for low resource environments.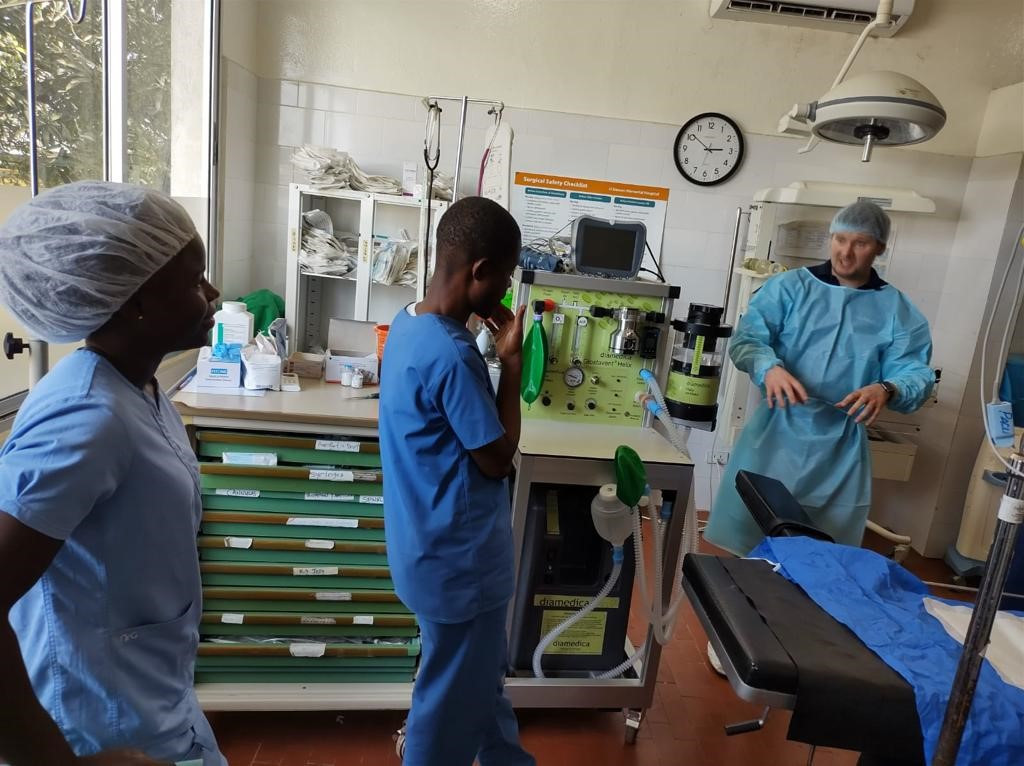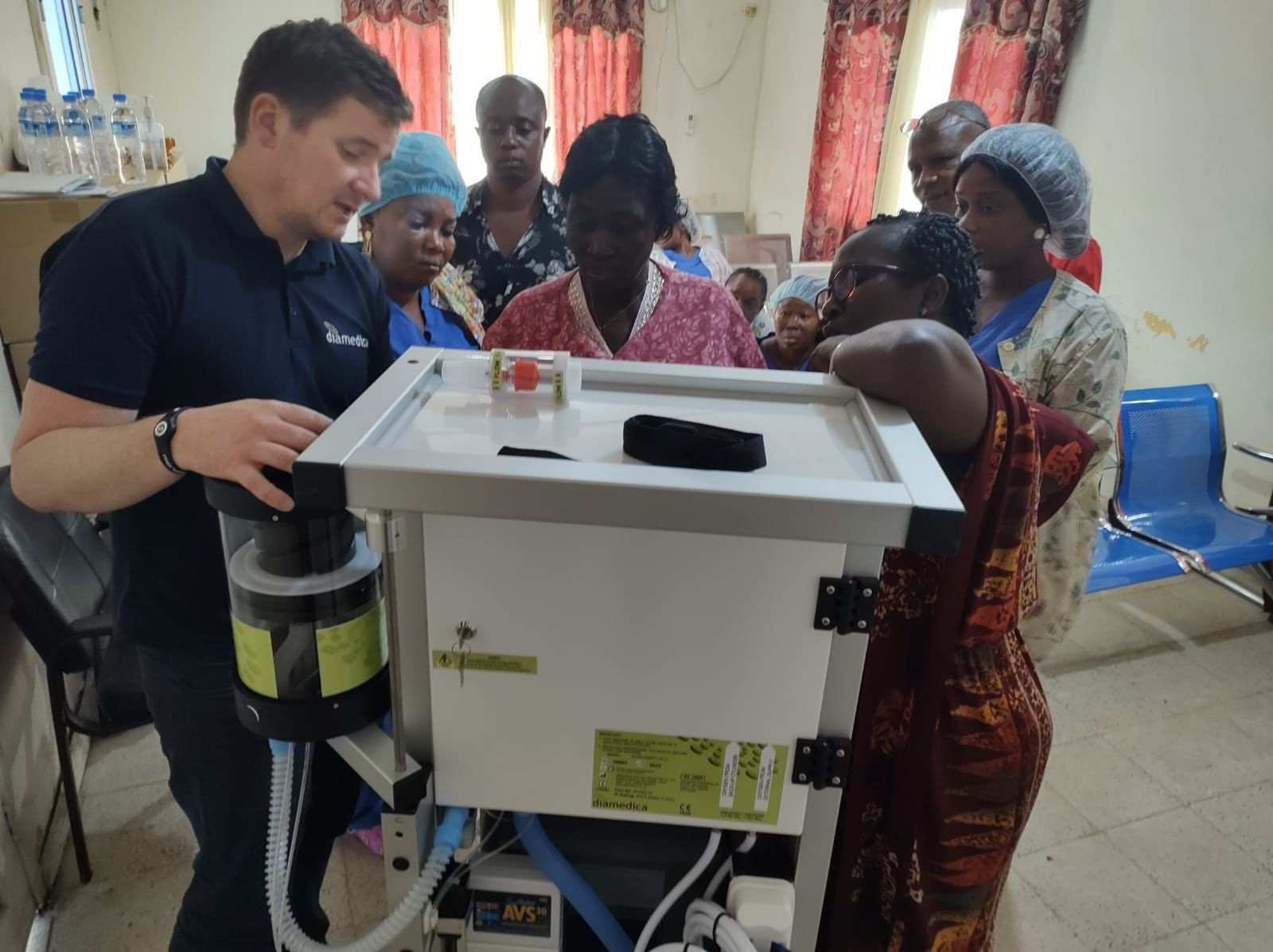 The penultimate day in Liberia was spent at James N Davis Jr Hospital completing the equipment user training project.
Incredibly, 56 participants received user training on the Glostavent® Helix Anaesthesia Machine during the 10-day training program. This activity will arm teams of anaesthetists across Liberia with the necessary tools to operate our anaesthesia machines confidently and effectively.
Collaborating on training projects with our customers is important to us, training is a fundamental part of our service. Equipping anaesthesia care providers with extensive product training contributes towards safe surgical and anaesthesia care.
Jon ended his successful trip with a final visit to JFK hospital and the Liberian Ministry of Health. Further development of this project resulted in 8 more anaesthesia machines ordered and they will be on their way to Liberia in the coming months.
To find out more about our training opportunities please email k.anson@diamedica.co.uk